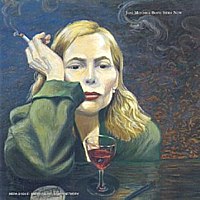 I had a nice day at home in my PJs.
I should not be at home right now.
I should be watching The Posies rocking out on the other side of town right now, but I could not bring myself to leave the house. The thought of getting dressed up, putting on make-up, doing my hair and having conversations with people sounded like far too much for me to handle right now. Instead I am at home watching bad TV, some OK TV, and a few great DVDs.
Happy Easter blogland